A friend and I wanted to make our own clock - a bit of a design challenge for ourselves. Not just any clock, however. We brainstormed and came up with a variety of designs, but wanted to make something programmable and multi-dimentional. Thus, haalo was born.
Made using an Arduino-based board, 3D printed parts, and high-density LED strips, this clock illuminates the room in a shade matching the sunlight appropriate to the time of day. This helps signal one's body as well as mind as to what time of day it is, and can potentially aid in natural light-based waking up.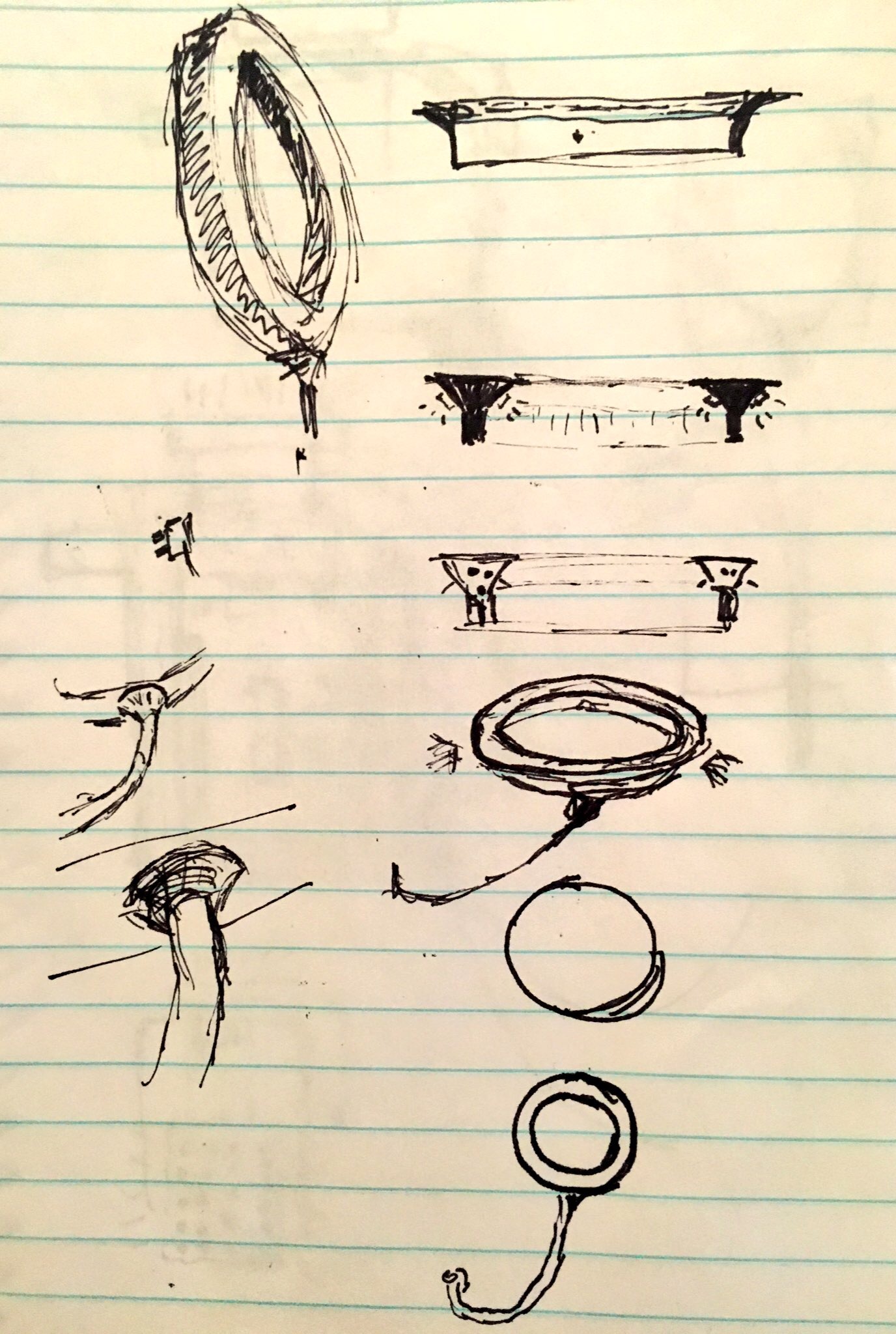 a proof-of-concept prototype ring and LED strip
hollow underside for electronics, with gaps to run wiring to LED strips and power outlet.
The hackathon where this project was completed had a limited-size 3D printer - so we chopped the circle into 5 jig-saw-puzzle pieces.